Logistics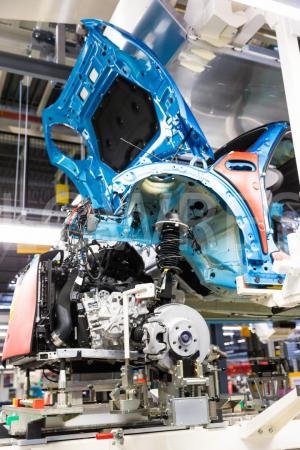 We strive to achieve our objectives in the most efficient and environmentally friendly way possible. To facilitate this, our logistics processes (production planning, change management, supply and transport planning) are closely linked to each other. Both the packaging and the transport concepts are planned down to the smallest detail in order to minimise unused capacity. In order to enable the cost-efficient production and transport of complex order-specific modules, orders and materials are linked several days before production commences. This enables us to produce and supply modules of this type over long distances. The actual realisation of the production plan is, of course, a requirement for making these JIT/JIS flows possible. That is why we closely monitor the progress of production in our production units and make adjustments where necessary.

Stocks at VDL Nedcar are therefore kept to a minimum. We achieve this by using a warehouse-on-wheels concept which establishes the disconnection between the internal and external chain on our trailer yard. So part of our warehouse is literally 'on wheels'.

Ordering goods from the production lines to the warehouses takes place fully automatically. A number of main goods flows can be distinguished; just-in-time deliveries are transported directly from the trailer to the point of consumption on the production line by means of forklift, warehouse parts are stored in a warehouse after receipt and are transported to the point of consumption by a so-called E-frame train; and finally, VDL Nedcar has a small box warehouse from which about 5000 small containers with products are transported per shift to the point of consumption by tugger trains.