First Choice Operating Model (FCOM)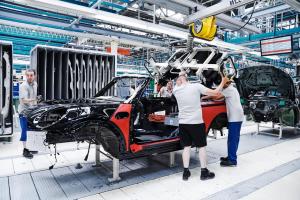 The First Choice Operating Model (FCOM) is the production system operated at VDL Nedcar. It describes the way in which we produce cars and create value for our customers.
FCOM contains all the elements essential to the optimum application of Lean Manufacturing. The strength of FCOM lies in the self-managing teams who are masters in every aspect of the process of continuous improvement. Moreover, FCOM guarantees stability in the production process by ensuring far-reaching standardisation in the work approach.
Our efficient, customer-centric production system enables us to meet and even exceed our customers' expectations. And that means we remain first choice for our customers.